Donations - Donaciones
Join us donate a toys- pencil-book-medicins to an indigenous child.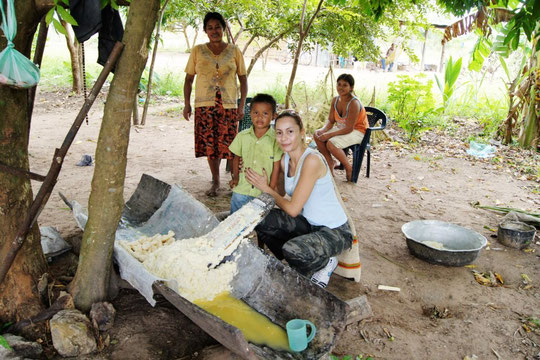 Hello World !
Hola amigos como estan ?  Hello friend's  how are you ?
This letter is to invite you to '' Give a smile to an Indigennous child, donating a toy, school supplies, clothing, medicine or what you can contribute''.
MIRTHA YEPEZ & ORINOQUIART we feel that it is important to provide basic education to the children and young people as well to read and write.
We do not want to limit this education to traditional school subjects but rather teach ecological concepts with respect to nature and preservation of their environment.
We also want to instruct them in the practical things of life , sowing, as well as proper disposal of trash.
We also invite you visit Jaguar Boutique,with the purchase of these products you are collaborating providing the funds  from the School, medicines, budget for a nutrition, educational material and most importantif is possible additional space for teaching.
Thankyou - Gracias
Mirtha Yepez Orinoquiart Founder.
Únete y dona un juguete, lapiz, libro, medicinas a un niño indígena.